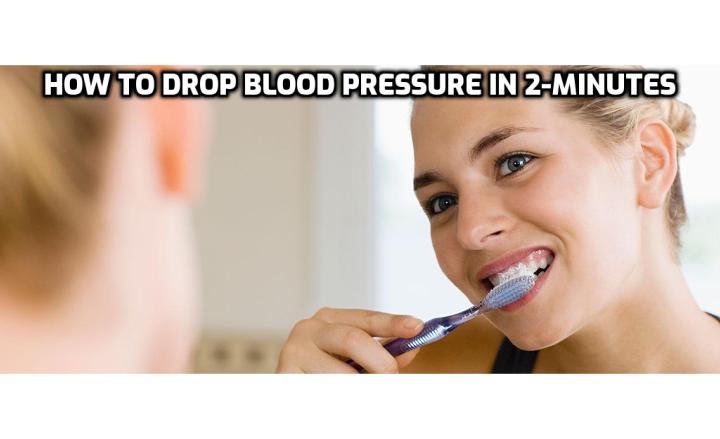 Prevent High Blood Pressure Spikes – Why Blood Pressure Guidelines Vary Depending on Ethnicity (serious issue)
It has been well documented that certain ethnic groups are more prone to high blood pressure, diabetes, heart disease, and obesity.
The question is why; and if so, is there something you can do to lower your blood pressure naturally despite your ethnicity?
How to prevent high blood pressure spikes – is the subject of today's article, which can be found here…
Asians, African Americans, and Hispanics have been historically seen to have higher blood pressure compared to their Caucasian counterparts who eat the same diet.
While there is a clear body of scientific evidence that supports the idea that members of certain ethnicities are more susceptible to develop high blood pressure than people from other ethnic backgrounds, the reason still remains unknown.
A group of researchers recently attempted to examine the increase in high blood pressure risk exhibited by African-American populations. To do so, they compared certain biological factors known to influence blood pressure in populations of African-Americans and native populations from the African continent.
Although they found many genetic similarities, they also discovered a hard-to-pin genetic variant that actually provided protection from high blood pressure, leading to very inconclusive results.
Some scientists believe that high blood pressure in African-Americans is the result of the unique experience of the black population in the U.S. – this is as people of color globally have rates of high blood pressure that are similar to white people on average.
In the U.S., however, the difference is dramatic, and is at 41% as compared to 27% amongst white people. In addition, black people in the U.S are more likely to be overweight when compared to black people from other countries. This again raises the issue of social and economic factors, including discrimination and economic inequality.
Similar studies carried out on various Asian populations found that blood pressure tends to decrease when cultural circumstances change, supporting the theory that people who occupy a lower place on the socioeconomic ladder have poorer health care routines and unhealthier lifestyles.
Even though the data shows that certain ethnic groups are at an increased risk of developing high blood pressure, it is not totally clear whether this increased risk is a function of genetic influences, or whether some social aspects and socioeconomic factors contribute in greater strength than genetics.
This inconclusive data has led some to question the narrow guidelines that may be unrealistic for some populations.
Dr.Paolo Verdecchia from the Department of Internal Medicine in Italy raises the question that European and North American blood pressure guidelines are putting Asians at risk and suggests that a threshold below the new recommendation of 140/90 mmHg might be more appropriate, particularly for the elderly population.
A textbook definition of normal blood pressure is 120/80 mmHg; however, the Journal of the American Medical Association suggests that lowering blood pressure below 120/80 can reduce the risk of cardiovascular disease even more.
But since high blood pressure is mostly caused by environmental and lifestyle factors, it's important to use the best natural methods to lower it. Here are 3 easy exercises that are guaranteed to bring your blood pressure below 120/80 – starting today…
Prevent High Blood Pressure Spikes – How Fat Lowers Blood Pressure and Boosts Heart Health
For the last 30 years, official dietary guidelines for high blood pressure and heart health have been off by almost 180 degrees.
This is according to a new study from Benioff's Children's Hospital Oakland Research Institute (CHORI).
The study carried out a randomized trial of 36 healthy individuals who tried 3 different diets, each separated by a two-week period:
1) A standard DASH diet
2) A higher fat DASH diet
3) A controlled diet, which contained less fiber, fruit, and vegetables and more red meat than either of the DASH diets.
Reduced blood pressure was observed in both versions of the DASH diet when compared to the controlled diet.
However, the high-fat diet version of DASH reduced LDL (bad cholesterol) and triglycerides (very bad cholesterol) significantly more than the regular DASH diet.
This shows that dietary guidance of "low fat" products has been completely wrong for the last 30 years.
For more ideas on how to prevent high blood pressure spikes, watch this video – Lower Your Blood Pressure Instantly in Minutes by more than 20 points – Healthy Me
But the most important thing for cholesterol management would be in cutting out this ONE ingredient (you didn't even know existed) …
And here is the best method I know that can be used to lower blood pressure naturally…
Prevent High Blood Pressure Spikes – How To Drop Blood Pressure In 2-Minutes
Did you know that the lowering of one's high blood pressure can be as easy as changing one's habit in as quickly as 2 minutes a day?
Seems too easy to be true, but there is science behind this claim that changing one's habit can help to prevent high blood pressure spikes.
Scientists in South Korea looked at the impact of poor dental hygiene on other health indicators aside from how the gums look.
What they found was that people with the worst tooth-brushing habits also had an alarmingly higher rate of hypertension, or high blood pressure.
But how can this be?
The most plausible hypothesis currently available would be that inflammation in the gums of chronically dirty mouths is the cause of this spike in blood pressure. Other theories include claims that the abundance of mouth bacteria can cause harmful effects all over the body.
People need to either brush their teeth twice per day (morning and before bed), or soak and scrub their dentures.
One in three adults over the age of 25 suffers from hypertension. As adults reach the age of 65 and above, that incidence rate of having unmanaged high blood pressure jumps to 3 out of 4.
Doesn't it seem easier (and cleaner, and better smelling) to just brush teeth properly twice a day than to run up both medical and pharmacy bills on dangerous drugs?
But brushing your teeth is probably not enough to cure high blood pressure. For that you need these 3 easy exercises that are guaranteed to bring your blood pressure down below 120/80 – starting today…
This post is from the High Blood Pressure Exercise Program. It was made by Christian Goodman Blue Heron health news that has been recognized as one of the top quality national health information websites.  This program will provide you the natural high blood pressure treatments, natural recipes to cook healthy meals and useful strategies to build a healthy diet with the aim to help you to maintain, stabilize and reduce diastolic blood pressure permanently and naturally.
To find out more about this program, click on How to Prevent High Blood Pressure Spikes Naturally
You may also like: