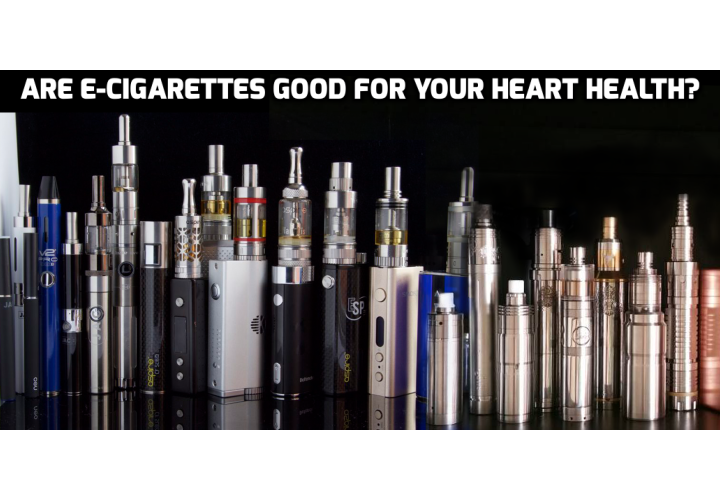 Prevent Heart Disease – Was Your Cardiovascular Disease Determined at Age 8?
Early intervention is important when it comes to cardiovascular diseases, in addition to other modern diseases.
The sooner you change your diet and start exercising more, the easier it is to prevent high blood pressure and high cholesterol.
But something may have happened at the age of eight that might have set off the cardiovascular disease that you're bugged by today.
Scientists from the University of Western Australia and the University of Melbourne noticed from consulted data collected by the Western Australian Pregnancy Cohort (Raine) Study that included information from female participants from their birth to their 20th year.
They subsequently published their study in the journal PLOS ONE.
They had information related to the age of the first period and body mass index available for 650 girls, and the metabolic details of 557 girls at age 17 and 541 at age 20.
Armed with this information, they were able to calculate whether the age of their first menstruation determined their body mass index at age 17 and 20, and whether it increased their risk of having either the metabolic syndrome itself, or markers indicating that it was a risk, such as high glucose, insulin resistance, and so forth.
They found that for each year that there was an earlier onset of menstruation, the girl's body mass index increased by 0.75 kg/m2 between ages 17 and 20.
In addition, for each year that there was an earlier onset of menstruation, there was an increased likelihood that they would have unhealthy metabolic markers at ages 17 and 20 which could increase by up to 30 percent, and that they would have the metabolic syndrome at age 20 by 40 percent.
But before concluding that an early onset of menstruation makes it more likely that you will have poor metabolic health and the metabolic syndrome by age 20, another aspect of the research was also found to be extremely important.
When they included information about the girl's body mass index at age eight, the date on which their menstruation commenced no longer seemed important.
This means that it was not early menstruation alone that made poor metabolic health at ages 17 and 20 more likely, but rather that childhood elevated body mass index makes the early onset of menstruation more likely and that this, in turn, makes poor metabolic health later during adolescence more likely.
This suggests that it might be possible to delay the start of menstruation by controlling the body mass index of girls throughout their early childhood, and that this may help them to maintain healthy metabolic health by the ages of 17 and 20.
Indeed, even if child obesity or early menstruation has something to do with cardiovascular disease, it's too late to do anything about that now, isn't it?
Fortunately, you can normalize your cholesterol within a month by just cutting out this ONE ingredient that you didn't even know you were consuming…
And even better, you can drop your blood pressure below 120/80 in nine minutes using these 3 easy blood pressure exercises…
Prevent Heart Disease – Are E-Cigarettes Good For Your Heart Health?
Smoking is on the rise in the form of E-cigarettes.
They have been touted to be a healthier alternative to smoking tobacco, but researchers are getting increasingly concerned about their effects on cardiovascular health.
Researchers at the University of California San Francisco have just published a study in the American Journal of Preventive Medicine that may put this question to rest.
They collected information was obtained from 69,452 people by the National Health Interview Surveys in 2014 and 2016.
This information included the participant's past and present smoking habits, as well as their reports on doctor's visits and, particularly, on whether any medical specialist have found evidence that they lead to heart attacks.
These are their findings:
Daily cigarette users are 172% more likely to have a heart attack compared to non-smokers.
Daily e-cigarette users are 79% more likely to have a heart attack compared to non-smokers.
Former cigarette smokers are 70% more likely to suffer a heart attack compared to non-smokers are, while former e-cigarette users have no increased risks.
People who smoke cigarettes only on some days had a 136% greater risk of heart attack compared to non-smokers, while some-day e-cigarette smokers have no increased risk.
People who smoke both cigarettes and e-cigarettes daily have an approximately 460% greater chance of a heart attack than people who smoke neither.
Therefore, while not as harmful as conventional cigarettes, daily e-cigarette use can be extremely unhealthy.
Moreover, replacing some of your conventional cigarettes with e- cigarettes, which is the most common pattern of e-cigarette use, is the unhealthiest smoking pattern amongst all the variants of the habit.
The only upside for smokers of e-cigarettes appear to be that quitting reverses the harmful effects. However, authors warned that their results may have been skewed by the fact that e-cigarettes have not been available for a long enough period to allow for definite conclusions.
To avoid heart attack, the main thing would to remove cholesterol plaque from your arteries. And the only way to do that would be to cut out this one ingredient you didn't even know you were consuming…
Prevent Heart Disease – Alcohol and the Heart Health – Surprising Conclusion
Up until now, there have been a large number of studies on the relationship between alcohol consumption and risk for heart disease, with scientists achieving relatively little agreement.
Some say that drinking is good, while others promote abstinence, and a few even suggest heavy drinking.
A new study now explains why this might be the case.
And the conclusion they reached maybe the weirdest one that's been heard on the subject.
The problem with most studies is that they either consider people's current drinking habits, or consider the average amount of alcohol intake people consume in their lives.
The authors of a new study which appears in BMC Medicine suggested that neither of these approaches was ideal, as our drinking habits may change a lot over time.
For example, if a study concluded that people who abstained from alcohol were unhealthier than light drinkers were, it may be because these current abstainers were drinkers in the past, and that was the cause rather than it being from their current abstinence.
The authors of the new study wondered whether such trajectories of alcohol intake could affect our heart's health and decided to find out.
They used the information of 35,132 people that was previously collected by six earlier British and French studies and compared those who had never drunk with those who had drank consistently prior to quitting.
Interestingly, coronary heart diseases and events related to it were lower in the group who drank consistently over time than those who had drank alcohol and stopped.
This was true for both heavy and moderate drinkers.
Those who had drunk inconsistently and changed their intake levels between high, moderate, and none had a higher risk of coronary heart disease and events related to it, as compared to those with consistent habits.
Does this mean you can now tear away and drink heavily so long as you do it permanently?
The researchers warned that heavy drinkers that participated in the study were in such small numbers that it is better to not to draw this conclusion and to act on it.
For more ideas on how to prevent heart disease, watch this video –Reversing Atherosclerosis (Hardening of the Arteries)
And alcohol actually has very little effect on heart diseases. The real problem thus lies with this one ingredient you didn't even know you were consuming…
This post is from the Oxidized Cholesterol Strategy Program. It was created by Scott Davis. Because he once suffered from high cholesterol, so much so that he even had a severe heart attack. This is what essentially led him to finding healthier alternatives to conventional medication. Oxidized Cholesterol Strategy is a unique online program that provides you with all the information you need to regain control of your cholesterol levels and health, as a whole.
To find out more about this program, go to How Best to Lower LDL Cholesterol and Prevent Heart Disease.  
You may also like:
What is the best way to cure trouble falling asleep?
How best to actually cure genetic high blood pressure?
What is the best way to cure high blood pressure permanently
What is the best way to get deep sleep every night?  
What is the best way for lowering bad cholesterol levels?
What is the best way to stop severe sleep apnea?
What is the best way to manage high blood pressure naturally?
What is the best way to improve vertigo fast?  
What is the best way to drop cholesterol?
What is the best way to reduce diastolic blood pressure?
What is the best way to get harder erections naturally?