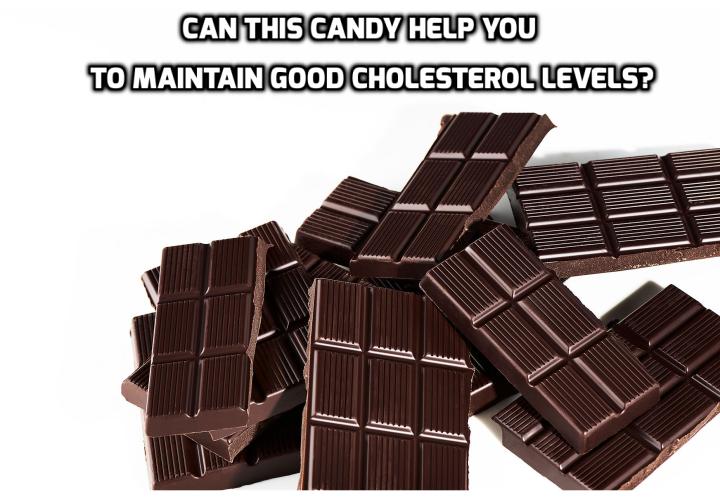 Can this Diet Help You to Maintain Good Cholesterol Levels?
The Best Diet for Cholesterol Discovered
While there are countless different diets, they can be roughly divided into two types:
– a continuous calorie restricted diet and
– an intermittent fasting diet in which the dieter alternates between extremely low food intake days and higher intake days.
So, which one is better for lowering your cholesterol level?
Watch this video – 5 Common Signs of High Cholesterol
A new study, published in the journal Obesity, put these two types of diets to a head-on test and found a clear winner.
The Australian researchers recruited 88 women who were all overweight or obese, with an average body-mass index of 32.3 kg/m2.
They divided them into four groups.
– Group one did not diet at all, eating the same amount every day to meet 100 percent of their daily energy needs.
– Group two ate the same amount every day, but ate only 70 percent of their daily energy needs. This is what most of us mean by the word "dieting".
– Group three followed an intermittent diet with an intake of 100 percent of their daily energy needs during the eating 24 hours and took to complete starvation during the 24 hours.
– Group four followed an intermittent diet with an intake of 70 percent of their daily energy needs during the eating 24 hours and took to complete starvation during the 24 hours meant for fasting.
The latter two ate normally every other day and then fasted for every other day.
The dieters continued with their diets for eight weeks and the diets were carefully matched to contain the same macronutrients: 35 percent fat, 15 percent protein, and 50 percent carbohydrate.
Both at the beginning of the study and after eight weeks, the scientists measured their insulin sensitivity, their blood composition, their weight, and their body composition.
Groups two and three yielded approximately the same results and were healthier and leaner than group one after the eight weeks. In fact, since group one did not diet at all, we can forget about them from this point onwards.
Group four was the healthiest and managed to lose the most weight.
More importantly, they had lower total and LDL (bad) cholesterol scores, as well as lower free fatty acids when compared to the other groups.
Groups two and three lost approximately the same amount of weight, but the former displayed slightly healthier cholesterol and other cardiovascular markers.
The bottom line, however, would be that to normalize cholesterol, you only need to cut out one ingredient, explained here (one that you don't even know you're consuming it) …
How to Maintain Good Cholesterol Levels to Prevent Heart Attack?
When Good Cholesterol Causes Heart Attack
In the old days, doctors measured overall cholesterol and tried to lower that number.
Nowadays, you're told to lower your LDL (bad) cholesterol and boost your HDL (good) cholesterol.
They are even making drugs to raise HDL.
But this may actually not be the right recommendation at all.
Watch this video – Raising HDL Not a Sure Route to Countering Heart Disease
According to a new study presented at the European Society of Cardiology Congress 2018, HDL could be a wolf in sheep's clothing.
In the study that has yet to be published, American researchers have examined the association between HDL cholesterol and the likelihood of having a heart attack and might lead to death.
They used 5,965 people that had an average age of 63, most of whom had cardiovascular disease or risk factors that could lead to it.
During a four-year follow-up period, 13% of the subjects had a heart attack or died of some other cardiovascular event.
Thus, to discover the role of HDL, the researchers divided them into five groups, from those with the lowest to highest HDL scores: less than 30 mg/dl, 31-40 mg/dl, 41-50 mg/dl, 51-60 mg/dl, and greater than 60 mg/dl.
Those subjects with HDL levels between 41 and 60 mg/dl were the least likely to suffer a heart attack or die from a cardiovascular event.
While it was expected and unsurprising that people with lower HDL levels had a higher risk of these events, the scientists found that people with HDL above 60 mg/dl were 50% more likely than the 41-60 mg/dl groups to have heart attacks or to die of cardiovascular-related causes.
In other words, your HDL cholesterol should be neither too low nor too high.
The scientists could not explain as to why this was the case, but they speculated that such levels of HDL cholesterol high levels could actually be the symptom of a dysfunctional cholesterol profile.
Scientists have also previously found that there were different types of HDL cholesterol, and that only some of these types were considered healthy.
Consequently, it is possible that very high HDL levels consisted of unhealthy HDL types rather than the healthy ones.
The only reliable measurement was to look at the cholesterol plaque buildup in your arteries, which was the plaque that blocked the blood flow and led to strokes and heart attack.
And the only way to remove this cholesterol plaque is to cut out this one hidden ingredient you didn't even know you were consuming…
Can this Candy Help You to Maintain Good Cholesterol Levels?
To Lower Cholesterol, Binge On This Candy
Eating candy has seldom been associated with a lowering of cholesterol levels.
However, a new study published in the latest British Journal of Nutrition has proven that one candy is extremely effective to lower cholesterol.
And this comes on top of other studies that further attests to this delicious candy effectiveness in lowering blood pressure, improving type 2 diabetes, and helping with numerous other health issues.
Watch this video – 10 Foods That Lower Your Cholesterol – Best Foods to Lower Cholesterol Fast
Dark chocolate is a sweet that is a particularly rich source of magnesium and this new study has shown that magnesium can help you to maintain a healthy cholesterol profile.
Chinese researchers decided to study the effects of magnesium on cholesterol in different groups of people, including those with type 2 diabetes, those who were obese, and those who were relatively healthy.
They used the information of 8,163 adults that was obtained from the China Health and Nutrition Survey.
Blood samples were taken throughout the study for the measuring of magnesium circulation, and the subjects were divided into groups with low, medium, and high magnesium counts.
They found that those with the least magnesium in their blood streams had the highest level of LDL cholesterol, something that was sometimes referred to as bad cholesterol.
In addition, with the exception of healthy HDL cholesterol, they also had the highest amount of other fats present in their blood.
In other words, the more magnesium present in their bodies, the lower their harmful cholesterol scores.
Predictably, those with type II diabetes and obesity had much higher levels of cholesterol when compared to those that did not have these two conditions.
When they considered the influence of magnesium on cholesterol in people with type 2 diabetes and obesity, they found that magnesium was unable to save diabetics from high cholesterol.
To reverse type 2 diabetes, you need to follow the 3 steps that are found here…
This was still effective in lowering the cholesterol of people who were obese.
The easiest way to lose weight is not to diet or exercise. Rather, it is something I will explain here; something known as the "third element of weight loss" …
And most importantly, to get your cholesterol under control, you must cut out this one ingredient out, one that you didn't even know you were consuming…
This post is from the Oxidized Cholesterol Strategy Program. It was created by Scott Davis. Because he once suffered from high cholesterol, so much so that he even had a severe heart attack. This is what essentially led him to finding healthier alternatives to conventional medication. Oxidized Cholesterol Strategy is a unique online program that provides you with all the information you need to regain control of your cholesterol levels and health, as a whole.
To find out more about this program, go to How to Maintain Good Cholesterol Levels.
You may also like:
What is the best way to permanently cure erectile dysfunction?
What is the best way to improve heart health fast?
Why soy should be avoided in a thyroid diet?
6 most powerful herbal remedies to lower blood pressure permanently
What is the best way to cure high blood pressure permanently?
What is the best way to improve vertigo fast?