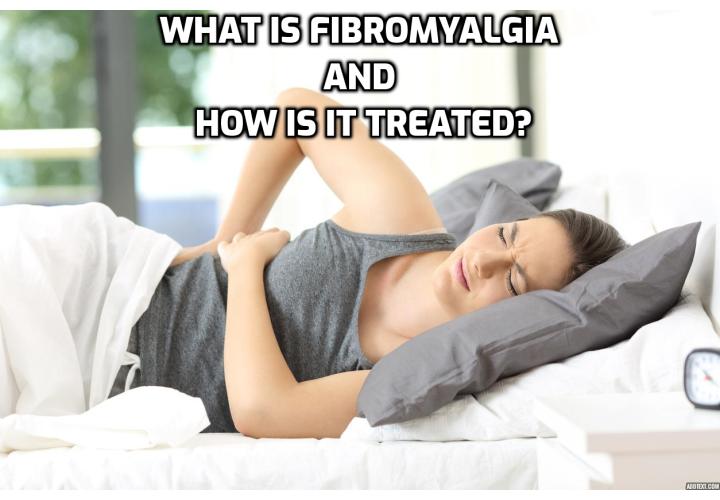 Understanding Fibromyalgia Syndrome – Fibromyalgia Syndrome, Treatment and Symptoms
Introduction
Fibromyalgia is a complex chronic condition which predominantly affects women.  The latest statistics show us that 9 out of every 10 sufferers are women.  Fibromyalgia used to be known as fibrositis, however, as more is learnt about this condition, it was re-named to Fibromyalgia.
While this condition does not affect the sufferer's life span, full recovery from Fibromyalgia is very uncommon and where this happens, the likelihood of a recurrence is very high.
What are the Symptoms of Fibromyalgia?
The main symptom of Fibromyalgia is that of pain, tender areas of the body and tiredness.  However, the symptoms which each patient suffers from vary in both number and degree.  The severity of the symptoms can vary due to the level of stress or sometimes the weather.  None of the most common symptoms are visible outwardly.  All this can make diagnosis of Fibromyalgia very difficult.
There is a big list of the most common symptoms which includes
Fatigue, severe tiredness and a significant lack of stamina

Headaches and facial pain, often as a result of neck, shoulder and jaw muscle stiffness

General pain and stiffness especially in the trunk and abdomen.

Specific soreness and tenderness

An itching or burning pain accompanied occasionally with a muscle spasm

Irritable bowels or bladed, also a need or urgency to pass urine.

Poor concentration

Restlessness in legs.
What is the cause of Fibromyalgia?
We don't know what the cause of Fibromyalgia is yet.  There appear to be a number of factors which are common in a significant number of the sufferers of Fibromyalgia though.
They include
serotonin deficiency (the mood and sleep regulating hormone)
some kind of viral infection
a psychological disturbance
a lack of exercise
How to treat Fibromyalgia?
Due to the fact that we don't know what causes Fibromyalgia, the treatment generally consists of relieving the symptoms of Fibromyalgia.  As with most conditions, there are two sides to treatment which are not necessarily exclusive but should be done in tandem.  They are via a variety of medical methods, plus there are a number of things which you can do to help relieve the symptoms.
The self-help methods include
Increase your level of exercise. It has been shown that those patients with high levels of aerobic fitness generally suffer less from Fibromyalgia
Regular stretching or yoga
Avoid using nasal decongestants and also reduce your consumption of coffee and alcohol
Sometimes more easily said than done, but by controlling your emotions and behaviour, hopefully this will reduce your stress levels.
On top of these self-help methods, your doctor will probably be able to reduce your symptoms by
prescribing low dose tricyclic anti-depressants to deal with the serotonin deficiency.  This will help to promote better sleep and hopefully reduce the pain
Local anaesthetic mixed with corticosteroids for local pain relief
Pain killers e.g. paracetamol or ibuprofen
In some cases, stronger narcotic painkillers may be used.
Understanding Fibromyalgia Syndrome – Fibromyalgia Syndrome Explained
Fibromyalgia syndrome is a disorder of the musculoskeletal system. The cause is unknown, but the name actually means pain in muscles, tendons, ligaments, and soft fibrous in the human body.
Those with fibromyalgia often say that they literally hurt all over their body. They feel like all of their muscles have been strained, their bones ache, and tendons feel stretched and achy. The disorder can be found in people of most any age but is more common in women than it is in men. Overall, someone with fibromyalgia will feel like they have a bad flue with the achy muscles and body. The only problem is that this doesn't go away in 24 hours.
Symptoms of fibromyalgia Syndrome Explained
Basically, there are three main symptoms to fibromyalgia (and a host of other symptoms from digestive to reproductive issues): pain, fatigue and sleep issues. Each individually is terrible, but combined they make fibromyalgia a crippling disorder.
The main symptom of fibromyalgia is the pain. It is a pain that really has no limits. Sufferers describe deep aching in the muscles, throbbing and stabbing pains in them as well. There is sometimes burning in the muscles as well. In most cases the pain is worse in the morning and often more intense with muscles that get more use.
Fatigue is another big symptom of fibromyalgia. It is usually a mental fatigue that leaves sufferers feeling lethargic and void of any energy or motivation. Concentration becomes difficult and the body may actually feel heavier and sluggish. Sufferers of fibromyalgia sometimes say they just feel like they are in a constant fog.
When sufferers of fibromyalgia syndrome explained symptoms, they rarely mentioned specific sleep problems. However, it has been found that most who have fibromyalgia do suffer a problem called the alpha-EEG anomaly. Basically, it means that while the person has no trouble going to sleep, their brain continually works from sleep to active mode through the night. Sleep is then disrupted and the person with fibromyalgia ends up more fatigued than before. It is a vicious cycle.
Treatment
Having fibromyalgia syndrome explained must include the treatments of the ailment. Though the cause is unknown, treatments are continually being developed to help overcome the problem, which can be crippling.
For the most part, treatments of fibromyalgia are set to help improve sleep quality and reduce pain. A sleep study may be performed since a sleep disorder is often the first thing treated. Getting better deep sleep does as much as anything to help quell the symptoms of fibromyalgia.
Next, the pain is generally treated. This is done with drugs that both fight pain and increase serotonin in the body. This added serotonin can also help with sleep sometimes as well.
Hopefully having fibromyalgia syndrome explained makes it a little easier to relate to those who have the problem. This disorder, with no known cause, can lead to other problems like depression and other psychological problems.
Though the treatments are limited at this time, new drugs and new ideas are continually hitting the market so that those who do suffer from fibromyalgia have a better chance of leading a more normal life.
Watch this video – Understanding Fibromyalgia Syndrome – What is fibromyalgia and how is it treated?
This article is from the Get Your Health Back – Fibromyalgia & Chronic Fatigue Freedom. It consists of a strategy filled with guides on sleep, pain, depression, anxiety, diet, exercise and fitness plans, diet plans and packed with 369 healthy and delicious recipes
To find out more about this program, visit the website – Get Your Health Back – Fibromyalgia & Chronic Fatigue Freedom