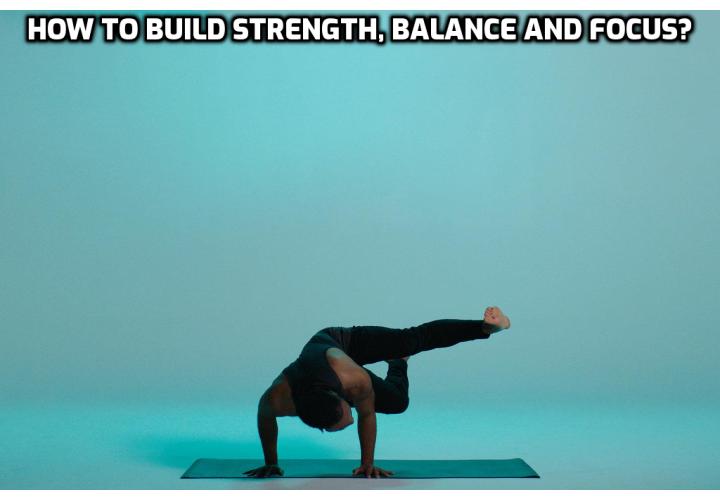 VEGAN YOGA INSTRUCTOR BUILDS STRENGTH, BALANCE, AND FOCUS
I believe a long-term, plant-based diet will dramatically improve the stability of my blood sugar levels, and the overall management of my Type 1 diabetes, and who knows maybe even reverse it.
Name: Tina Marie
Occupation: Yoga Instructor
City/State/Country: Chandler, AZ, USA
Age: 34
Height: 5'8"
Weight: 134lbs
Facebook: facebook.com/DesireYoga
What does your morning ritual look like?
As soon as my alarm goes off and it's time to get up, I hit the snooze button and just lay in bed for at least 5 minutes.
I use this time to let my body naturally awaken and take my first few deep breathes of the day.
After I'm showered and dressed but before stepping out of the door and beginning my commute, I make myself a large nutritious smoothie to fuel me through the first part of my morning.
Oh yeah, and there is always music playing in the background.
What uncommon activity do you schedule into your daily routine?
Something uncommon I do on a daily basis is self-affirmations. Every day when I see myself in the mirror, usually in the morning when I am getting ready, I just start telling myself things that I like about myself. I just keep telling myself nice things every day.
"There are a lot of things other people can say that may hurt your feelings, but when you look in the mirror and tell yourself 'I am f***ing awesome' every day, then you just start to believe it and worry less about the negative things people may say."
Tell us the story about how you became vegan.
It was a slow transition that began with gradually cutting out certain types of animal proteins and dramatically reducing the amount of animal proteins I used to eat.
As time went by I just continued on this path, cutting out soda and processed foods. I decided I wanted to be healthier, lighter and I wanted to cleanse my body. That's exactly what I did. I went on a raw food cleanse and I can honestly say that is the best I have ever felt.
That was a huge change for me and even though I could not maintain a 100% raw diet I never went back to eating meat, eggs, or dairy. I grew up eating meat at every meal. Now I can say that I will never eat meat again. My compassion for animals was another reason I decided to switch to a vegan diet, and that will also never change.
Vegan meal plan that you use:
Fruit Smoothie (banana, mango, ice)
Fresh watermelon slices (changes daily, but is always some variety of fruit)
Lunch
Fruit smoothie (pitaya, banana, strawberry and apple)
Salad (spinach, romaine, cherry tomatoes, carrots, celery, cucumber, sunflower seeds, avocado)
Dinner
Veggie Tacos (Romaine lettuce boats serve as our taco shell. We load the shells with homemade seasoned
(no salt) fries and top them with tomato, onion, avocado, roasted garlic and a fresh tomatillo salsa)
Or a vegan pizza. You can never go wrong with a vegan pizza loaded with veggies.
Favorite vegan dessert recipe?
Black Bean Pumpkin Brownies!
1 cup small flake, large flake or quick oats
½ tsp sea salt
1 tsp baking soda
½ tbsp instant coffee (optional but recommended)
3 cups black or kidney beans (canned or cooked)
3 tsp vanilla extract
⅔ cup maple syrup, agave syrup or honey*
¼ cup melted coconut oil*
¼ cup pumpkin puree*
6 tbsp cocoa powder
Mix-Ins
¼ cup walnuts, chopped*
¼ cup dark chocolate chunks or chocolate chips*
*Cearaskitchen.com for full directions
Favorite raw veggie juice recipe?
I would have to say Beet, Carrot, Apple juice, Orange juice, lemon, and parsley. When I started juicing, something wasn't sitting right in my stomach so I started eliminating until I found a good blend. Turns out, I don't like the juice from celery or cucumber and those happen to be the veggies with TONS of juice…go figure!
Do you think plant-based fitness is a fad or will it continue to build credibility?
I absolutely believe plant-based fitness will continue to gain credibility! I am happy to see the community is growing daily. I don't believe plant-based is a "fad" just because of the fact that it is not a "diet" like some popular fad diets you see being promoted.
You are seeing it more and more in professional athletes, and people are getting inspired and more educated. And, athletes want that edge up on the competition.
Our daughter is a two-sport athlete thriving on a plant-based diet. She plays club volleyball and trains in Muay Thai at Sitan Gym, AZ.
My husband Will (Plant Powered Warrior) is a huge believer in the benefits of a plant-based diets when it comes to overall health improvement and excelling in competition. He recently was able to help a friend and fighter win a world title on this diet.
I believe a long-term, plant-based diet will dramatically improve the stability of my blood sugar levels, and the overall management of my Type 1 diabetes, and who knows maybe even reverse it. I truly believe the best option is a healthy, whole food, plant-based diet without calorie restriction and I will continue to promote it.
"If you are eating food that is jam-packed full of nutrition, how could you go wrong? I think people are slowly starting to realize that."
What are three of your favorite books vegetarianism and yoga?
"The Raw Food Detox Diet"
"Everyday Osho"
"Living Your Yoga"
Do you meditate?
I meditate daily. As part of our Health Ahead initiative at my day job, we have yoga on site. We recently added Yoga Nidri, described as yogic sleep, a state of conscious deep sleep for extreme relaxation and subtler spiritual exploration. This type of practice has really helped me calm my mind and body. I use this time to relax and subconsciously travel to another space.
If you could give your 13 year-old self any advice, what would it be?
I would tell myself to focus on improving my health. I would also tell myself to switch to a plant based diet and to always be physically active. I would say always believe in yourself and drink tons of water!! I rarely drank water as a child, it was
mostly soda.
Describe your experience with yoga.
The best way to describe my experience with yoga is LOVE.
Learning to love myself in a deeper way, and connect with myself on a higher level of spirituality. Spreading the love! I knew very soon after starting to practice yoga that I wanted to be a teacher.
I felt so much love that it had to be shared. I am so thankful that I am able to guide students through their practice in my classes. I developed a love and appreciation for my body.
I felt more love and compassion for animals, which is part of the reason I maintain a vegan, cruelty free diet. Yoga is a personal practice, and different for everyone, but I can honestly say it has changed my life.
My practice is Desire Yoga located inside Sitan Gym AZ. I'm thankful for my humble practice and the opportunity to bring a little more light, love, and energy into this planet.
Yoga is everything for me. It is my "workout" for my body, but also my mind. It is important to me because I can move my body freely to build strength, balance, and focus. There is no stress, no pressure, just me being me. I am exercising my mind by practicing yoga daily.
"Yoga is not just about doing poses and being crazy flexible, it is so much more! You are learning about yourself and being more conscious through this journey of life, and what is better than that?!"
For more tips on how to build strength, balance and focus, watch this video – 15 min Beginner Yoga for Balance & Stability
Author Bio:
Chris Willitts (creator of V3), is the founder and owner of Vegetarian Bodybuilding.
V3 Vegetarian Bodybuilding System is a mixture of science and author's advice, providing users with optimal diet and exercise. This system is designed for vegans and vegetarians only.
A lot of research has been put in this program. Furthermore, a lot of professional bodybuilders and athletes tried and tested the program, praising its progressiveness and efficiency.
The program is about taking control of your own body and health according to your potential and needs. And worry not; you'll get plenty of proteins with this system. It will boost you with energy, and you'll feel just a strong as any carnivore would (perhaps even stronger, depending on how much you invest in your exercise). It avoids vitamins deficiency and provides you with a lot of proteins, vitamins, minerals, and antioxidants. 
Instead of saying things like "I think a plant-based diet is good for athletes and bodybuilders," the V3 Vegetarian Bodybuilding System claims "I know a plant-based diet is good for athletes and bodybuilders, and I have results to prove it."
To find out more, visit the website at V3 Bodybuilding – How to Build Strength, Balance and Focus?