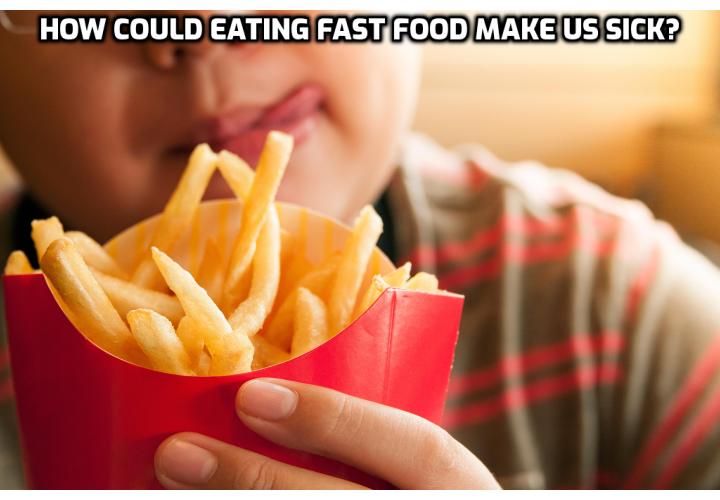 EATING PLANTS: MORE THAN WEIGHT LOSS
I recently ran across this article "Vegans Gone Viral: Young local couple turn heads with transformation," that showcases a happy couple who made a life-changing journey together, one that I am familiar with myself:
When Andrew Scott lost a bunch of weight off his 5-foot-8, 230-pound body in two months in late 2012, the rumors and speculation swirled.
Was he sick? Was he taking drugs? What's wrong with him?
But it was none of the above.
Earlier in the year, his girlfriend, Ashley Renee Chong, had researched ways to lose weight before her sister got married and pinpointed her approach: a raw vegan cleanse diet, which then led to a plant-based vegan diet.
How could eating fast food make us sick and vulnerable to disease?
And more importantly, how could this be legal? My assumption as a young man growing up was that food sold anywhere had to be nutritious and safe to eat, or else they wouldn't be able to sell it…I assumed I was protected.
I grew up and learned that's not how it works, but I think there's a tendency to fall into the trap of following the masses, and assuming that if our neighbors and and respected colleagues are doing it, it has to be good, right? If you're reading this, you know better, and the bottom line is that we are 100% responsible for our own lives, which includes arming ourselves with knowledge.
The article goes on:
"In all my research on health and nutrition, I kept hearing the same things over and over and it clicked. I knew I needed to try eating vegan," says Chong, the American-born daughter of Jamaicans, her father being half Chinese and half African-American.
"At the time, the change was about losing weight, not being healthy."
And it worked. The West Ashley High School graduate, who is now 23, has shed 130 pounds off her 5-foot-2 frame, going from 252 pounds to 119.
The article continues and talks about how eating plants and being a vegan or vegetarian improves how we feel, increases energy, and sharpens our minds.
Back in the day, I initially looked into eating more plants for these reasons, then I became aware of the severity of the mistreatment of animals and became even more committed to this path. Compassion towards all sentient beings is part of my path, but it doesn't have to be yours. That's the beauty of being a vegetarian, you can choose your own reasons for doing so… and there are plenty to choose from!
I like to reiterate this point:
You don't have to be 100% vegetarian to get on board.
Every little bit counts towards your health and the health of our overall society. This doesn't have to be an all or nothing deal.
And it's not very compassionate to judge others if they don't do exactly as we think they should, this creates contraction, not openness. It's uninviting and straight-up ugly. More plants and more love please.
To explore further into the topic about how could eating fast food make us sick, watch this video – What Happens When You Stop Eating Fast Food for 7 Days
Author Bio:
Chris Willitts (creator of V3), is the founder and owner of Vegetarian Bodybuilding.
V3 Vegetarian Bodybuilding System is a mixture of science and author's advice, providing users with optimal diet and exercise. This system is designed for vegans and vegetarians only.
A lot of research has been put in this program. Furthermore, a lot of professional bodybuilders and athletes tried and tested the program, praising its progressiveness and efficiency.
The program is about taking control of your own body and health according to your potential and needs. And worry not; you'll get plenty of proteins with this system. It will boost you with energy, and you'll feel just a strong as any carnivore would (perhaps even stronger, depending on how much you invest in your exercise). It avoids vitamins deficiency and provides you with a lot of proteins, vitamins, minerals, and antioxidants. 
Instead of saying things like "I think a plant-based diet is good for athletes and bodybuilders," the V3 Vegetarian Bodybuilding System claims "I know a plant-based diet is good for athletes and bodybuilders, and I have results to prove it."
To find out more, visit the website at V3 Bodybuilding – How could eating fast food make us sick and vulnerable to disease?