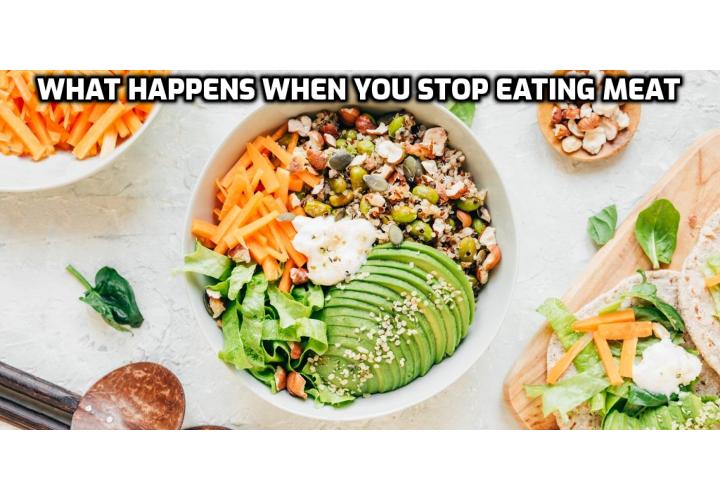 Plant-Based Lifestyles Still Carry a Heavy Stigma
"I've been a long-time follower of VegetarianBodybuilding.com and really love your posts. I currently run a plant-based lifestyle website aimed at empowering people to become the strongest version of themselves and cause less harm.
"I recently shared my story on my website and thought it could serve as some extra motivation or inspiration to any younger powerlifters/bodybuilders out there." —Jonathan Gilbert
Jonathan recently reached out to us, and we wanted to honor his journey and repost his story:
[Jonathan Gilbert:] In powerlifting and bodybuilding circles, plant-based lifestyles still carry a heavy stigma. Tell someone in the gym you're a vegetarian, and you'll be sure to evoke the typical "how can you get enough protein without meat, you'll shrink!" response. But getting strong and looking and feeling your best doesn't require a meat-heavy diet. Just ask Jonno Gilbert — a 24-year-old vegetarian powerlifter from Australia with an inspiring story to tell.
Up until six months ago, I was a self-proclaimed powerlifter with one goal in mind: to lift as much heavy stuff off the ground as I could. It didn't really matter if it came at the detriment to my body or my health. I just wanted to be big and strong, with a body to match.
I blindly bought into the myths perpetuated by the fitness industry and ate enough protein to account for half the planet's population — and then some. Staple foods in my diet were chicken breasts, canned tuna, whole eggs, minced meat, milk, whey, and even kangaroo. Yup, the cute little guy on my nation's emblem.
Aesthetically, I looked physically fit, but man, I can't even begin to tell you how crap I felt. I was constantly tired and stressed. Every joint in my body ached. Stomach problems were a daily occurrence, pimple breakouts would pop up all over my body, and I had bags under my eyes.
Looking back, it was really only a matter of time for me stop eating meat. I typically avoided pork and lamb and couldn't stand to prepare raw chicken most of the time (it really grossed me out). But meat eating was so deeply ingrained in me that it would take much more than just a little poor health to change my ways.
It would take two starkly different yet equally transformative events to make me realize the damage my diet was inflicting on myself and the people around me: (1) the day I met my beautiful partner, Gwen, on the beach back home in Australia and (2) the moment I found out I had lost my best mate, my dad.
So what do these events have to do with my diet choices? Well, they shed light on what was really important to me. I discovered it wasn't how good my body looked or how much weight I could lift — those things were inconsequential. What really mattered was truestrength.
The kind of strength it takes to step out of your comfort zone and take action to support what you truly believe in. The kind of strength it takes to achieve something bigger than yourself, and place health, relationships, contribution, and happiness first — and superficial goals last.
In order to do that, I had to stop living in a way so detached from my core values and beliefs. How could I love animals yet go out and eat a McDonald's Quarter Pounder? How could I care about the environment while my food choices were directly contributing to the destruction of the planet? Worst of all, how could I consider myself healthy when I was eating food that was so unhealthy? I had to stop eating meat.
Since I only personally knew one vegetarian (and she somehow managed to avoid eating actual vegetables in her diet), I turned to the internet to absorb as much information about plant-based eating from as many different sources as I could.
I watched documentaries like "Cowspiracy" and "Forks Over Knives." I spent countless hours poring over subreddits like r/vegetarian and r/veg and followed inspiring activists like James Aspey on social media. I also watched the controversial "Vegan Gains" on YouTube (although I don't agree with his approach on educating the public, his message definitely moved me).
After a few months of toying with the idea of a meat-free diet, I finally took the plunge and completely cut all meat out of my diet on Nov. 12, 2015. I didn't wake up one morning and say, "I'm going to become a vegan/vegetarian/insert label here," I just naturally followed what felt right for me.
Admittedly, I continued to drink milk and ate dairy products like whey, cheese, and Greek yogurt for the first few months, which made the transition much easier (I definitely recommend cutting out meat and dairy products gradually over time to anyone ready to take the next step to a plant-based diet). Eventually, I replaced normal milk for soy, almond, and coconut milk (yum!) and brown rice protein powder in place of whey.
Today, six months on without eating any meat, I feel incredible. I haven't lost strength or muscle. My sex drive is still fine. The world hasn't imploded. Pretty cool, right?
In fact, I'm fitter, happier, and healthier than ever before. With meat no longer the center of every meal, I'm forced to prepare more of my food at home and include more fresh fruit and veg in my dishes.
Another indirect side effect of a meatless diet is that it's generally much harder for me to resort to eating junk food if I'm in rush (although I'm aware there's plenty of white bread and cheese vegetarians/vegans out there, don't be one). I even discovered new foods and recipes I would never have considered before (Indian-style spinach and chickpea curry, yes please).
Whereas my old meat- and dairy-heavy eating habits had me feeling bloated and lethargic, my new meat-free, lower protein diet has me feeling lighter and energized to do more of the things I love, like lifting weights and cycling.
Best of all, my food choices allow me to live in accordance to my ownbeliefs and values, not someone else's. The simple act of taking accountability over the food I eat allows me to make a positive difference to the lives of others, no matter how small, every single day. And that in itself is a good enough reason for me.
To anyone thinking about going meat-free, I offer you this piece of advice: Don't do it based on what someone else told you. Do it because it feels right for you. Honestly ask yourself:
"Does the way I'm choosing to live align to my core values and beliefs? Is my diet adding value to my life and others?"
If you answer no, then you definitely should take the next step. Go out and educate yourself as much as possible and come to your own conclusions on what will work best for you. That might mean adopting a vegan or vegetarian diet or simply going meatless a few days a week.
You could even opt for somewhere in between (pescatarian). Labels are irrelevant; all that matters is that you take action.
I did, and it turned out to be best decision of my life.
For topics related to go meatless, watch this video – What Happens When You Stop Eating Meat | 1 Month Vegetarian Weight Loss Transformation
Author Bio:
Chris Willitts (creator of V3), is the founder and owner of Vegetarian Bodybuilding.
V3 Vegetarian Bodybuilding System is a mixture of science and author's advice, providing users with optimal diet and exercise. This system is designed for vegans and vegetarians only.
A lot of research has been put in this program. Furthermore, a lot of professional bodybuilders and athletes tried and tested the program, praising its progressiveness and efficiency.
The program is about taking control of your own body and health according to your potential and needs. And worry not; you'll get plenty of proteins with this system. It will boost you with energy, and you'll feel just a strong as any carnivore would (perhaps even stronger, depending on how much you invest in your exercise). It avoids vitamins deficiency and provides you with a lot of proteins, vitamins, minerals, and antioxidants. 
Instead of saying things like "I think a plant-based diet is good for athletes and bodybuilders," the V3 Vegetarian Bodybuilding System claims "I know a plant-based diet is good for athletes and bodybuilders, and I have results to prove it."
To find out more, visit the website at V3 Bodybuilding – Go Meatless