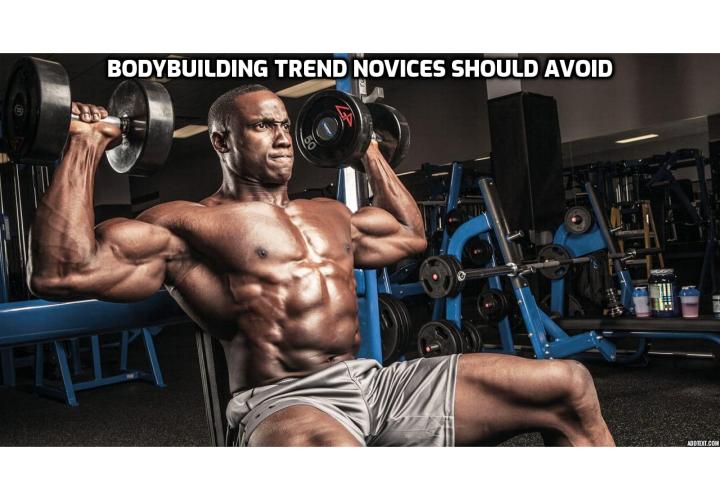 "…trend I have seen is the extreme workout regime for rapid muscle growth, which only tends to leave novice and intermediate weight trainers injured and often over-trained due to the lack of rest between workouts."
Name: Charles Parker
Occupation: Dietitian / Personal Trainer
Location: Miramar, FL
Age: 30
Height: 5'9″
Weight: 200 lbs.
Type of Competing: Men's Physique Bodybuilding; Track and Field
Website: www.cp3nutrifit.com
Q: How did you get into plant-based bodybuilding and the decision to compete in your first bodybuilding competition?
It all started when I was working at FedEx and met a coworker who was a vegan.
We became close friends, and he shared his experiences and passion for a plant-based diet.
"He would often prepare vegan snacks for me to eat after our shift was over, and he enlightened me about the farming industry's inhumane practices in the treatment of animals."
It wasn't until my wife and I moved to Florida, where I met a vegan couple who were personal trainers, that really convinced me that this lifestyle was worth a try.
"What started as a seven-day vegan diet challenge became a three-year and counting commitment. The energy and sense of well-being I felt during those initial seven days changed my life, and I haven't looked back since."
The decision to compete in my first bodybuilding competition came from motivation from my mother, who was a natural bodybuilder.
After finishing my senior year in college as a track and field athlete, I was looking to venture out into another athletic environment. I was often complimented about my physique from friends and teammates, so the thought of bodybuilding seemed to be an avenue where I had an edge on the competition.
Q: What do you like the most about competing in bodybuilding? The least?
I enjoy most the process of preparing for a bodybuilding show. The discipline and commitment to a diet and training regimen really developed my willpower to see a goal through to the end, no matter the outcome.
The thing I like least is "peak week" because although I look my best, the chronic fatigue from lack of calories and water really takes a toll on my mental toughness.
Q: Describe what you normally eat in a day.
Breakfast: Protein Shake (w/ Peanut Butter, Quick Oats, Spinach, Coconut Milk, Soy)
Snack: Odwalla Soy Protein Bar w/ Orange Slices
Lunch: Black bean Bowl (w/brown rice, tomatoes, ground soy, peppers, corn)
Snack: Mixed Nuts w/ Protein Shake (same as above)
Dinner: Veggie Burger Salad (peppers, mixed greens, dried cherries, walnuts, balsamic)
Before Bed: Protein Shake
Q: Describe your training splits.
When I am training for track and field competitions, my cardio training consists of sprints, tempo runs, plyometric, form/technique drills, speed, agility, and dynamic flexibility.
My weight training consists of Olympic Lifts (clean and jerk, power clean, overhead squats) and explosive power lifting.
Every exercise last only 5-6 reps @85-90% 1RM. Other days, I work on strength training exercises (bench press, squat, deadlift, single-leg lunges, and step-ups), typically for 10-12 reps per set.
When preparing for bodybuilding (physique) contests:
my cardio focus is interval training on treadmill and/or outdoor track for 30 minutes in duration on average.
Weight training consists of body-part specific training:
Concentration curls
Military press
Triceps pull-down
Leg press
Calf raises
Walking lunges
Deep squats
These exercises are executed at 8-10 reps of max effort during the hypertrophy phase on training, and transitioning to higher reps (@15-25) and shorter rest times, up to 15 seconds, leading up the week of show.
Q: What are the three biggest trends you see in bodybuilding right now?
Men wanting to compete in the Men's Physique division where extreme muscle mass and the "shredded look" are not needed but rather, a broad chest, chiseled abs, and a small waistline is the goal.
Another one is the supplement industry developing so-called "hidden nutrients" every few months that claim to produce fast muscle growth, which intrigues the average guy who is just getting started in the gym and weight training.
The last trend I have seen is the extreme workout regime for rapid muscle growth, which only tends to leave novice and intermediate weight trainers injured and often over-trained due to the lack of rest between workouts.
Q: Tell us about your meditation practice and how you got started.
I practice Transcendental Meditation (a.k.a. TM), developed and introduced to the United States by Indian Yogi, Maharishi Mahesh Yogi. I first learned about the practice in 2010 while searching the web for a meditation program.
Q: Do you feel that meditation practice helps sleep, training, or other areas?
Yes, most definitely, it has helped my thinking process tremendously.
I once dealt with "brain fog" for a number of years, and upon practicing meditation, my focus, creativity, and mental sharpness was at an all-time high.
The other benefits I immediately noticed was improved sleep, faster recovery from workouts, less stress from work and college, and better self-confidence.
Q: Who (person/people) has inspired you the most in your life?
From a family perspective, my mother and wife have inspired me the most. Their unconditional love and selfless approach to not only me but also everyone they meet and know has touched my life in ways that are indescribable.
Moving to Florida, owning a personal training and nutritional consulting company, and being a vegan for the past three years have all steered my life toward my ultimate purpose: to inspire.
Q: What are three of the most pivotal moments in your childhood that helped shape who you are?
The first of three most pivotal moments in my childhood involves when I was often teased by school mates about having an umbilical hernia – an "outy bellybutton."
"This experience in the beginning left me feeling as an outcast among others, and I would often isolate myself from social events to avoid being ridiculed and criticized."
As I grew older, I realized that this "imperfection" was just something negative people pinpointed as a way to bring me down because of their own insecurities, and those same people wanted to actually be my friend but were afraid of rejection. Although I still struggle with self-acceptance from time to time due to that experience, I remind myself that I am as perfect I'll ever be, and that's okay.
The second involves the divorce of my parents when I was nine years old. Although this family separation confused me then, it gave me the determination to be a stronger, more loving husband in my [current] relationship. The irony of this story is that my wife is actually a marriage and family therapist and has taught me the power of a solid family unit as a foundation for relationship growth.
The third is when I failed to qualify for the 2003 Tennessee State High School Track and Field Championships due to tripping and falling over the ninth hurdle in my race while in the lead. This event I have carried around with me since the day it happened, as a reminder that in life, although you may plan for the greatest outcome, destiny will always prevail and [you should] trust it.
Q: What are your greatest achievements in fitness?
"My greatest achievements include qualifying for the 2011 NPC National Bodybuilding Championships in my first year of competing."
That year, I realized the potential I possessed to be on the elite athletes in the Men's physique category. The next achievement is successfully opening and operating my personal training business in South Florida, a goal I had set out to realize two years before moving from Tennessee.
Q: What is a unique belief or practice you have that none of your friends do?
A unique practice I have is called "focused intention," where I focus on a subject, event, etc. and its desired outcome for hours throughout the day. Suddenly, things begin to show up in my awareness from the newspaper, people's conversations, grocery stores – virtually everywhere I go, validating that my intention is drawing near.
It's a really fun experience to watch it happen and never ceases to amaze me.
Q: What one piece of advice can you give to those who are struggling with the decision to try going plant-based?
"I advise anyone struggling with their decision to take action by completing a seven-day plant-based diet and journal their daily experience."
Note: Make sure you plan all your meals out; otherwise, it could lead to temptation and unneeded frustration on what to eat.
For more ideas related to the bodybuilding trend that a beginner in bodybuilding should avoid – 10 Muscle Building Mistakes (KILLING GAINS!)
Author Bio:
Chris Willitts (creator of V3), is the founder and owner of Vegetarian Bodybuilding.
V3 Vegetarian Bodybuilding System is a mixture of science and author's advice, providing users with optimal diet and exercise. This system is designed for vegans and vegetarians only.
A lot of research has been put in this program. Furthermore, a lot of professional bodybuilders and athletes tried and tested the program, praising its progressiveness and efficiency.
The program is about taking control of your own body and health according to your potential and needs. And worry not; you'll get plenty of proteins with this system. It will boost you with energy, and you'll feel just a strong as any carnivore would (perhaps even stronger, depending on how much you invest in your exercise). It avoids vitamins deficiency and provides you with a lot of proteins, vitamins, minerals, and antioxidants. 
Instead of saying things like "I think a plant-based diet is good for athletes and bodybuilders," the V3 Vegetarian Bodybuilding System claims "I know a plant-based diet is good for athletes and bodybuilders, and I have results to prove it." To find out more, visit the website at V3 Bodybuilding – Build Muscle By Doing Yoga